About 6 months ago I received an email from Brasov, Romania. The subject was 'Internship proposition with Vampires in Transylvania'. I didn't care what it was; this subject was enough to make me go to Romania. As a copywriter I can appreciate smart and intriguing copy.
The internship proposition came from the University of Transylvania. Together with Leo Burnett they organised the first edition of #LeoAdcamp; a summer camp for students. Two weeks to dive into an ocean of advertising skills. The organisation asked me to join the lecture team and help them out.
It was an experience to remember forever. We were with a great group of people from Japan, Italy, Romania, Croatia, Austria and one Dutch guy. As Lorenzo – one of the Italians – would say: "It was very cool-ah!"
The goal of the camp was to create a campaign to promote tourism in Romania. To make the best out of this we visited the most beautiful sights and got inspired with lectures from professors, entrepreneurs and the best people from Leo Burnett. My favourite speech was the one from Codrina Ciubotaru. A savvy power woman that gave us big lessons in life and work. Thanks a lot for that!
The University of Transylvania also asked me to give a lecture. My presentation 'Find your Passion' was aimed to inspire the students to find their own passion. It became an interesting workshop where everybody shared the passion of his or her neighbour. In this way we got to know each other better and it inspired all of us to see and find new connections and collaborations.
Our camp didn't pass by unnoticed, since the National Romanian television did an item about it. Check it out here.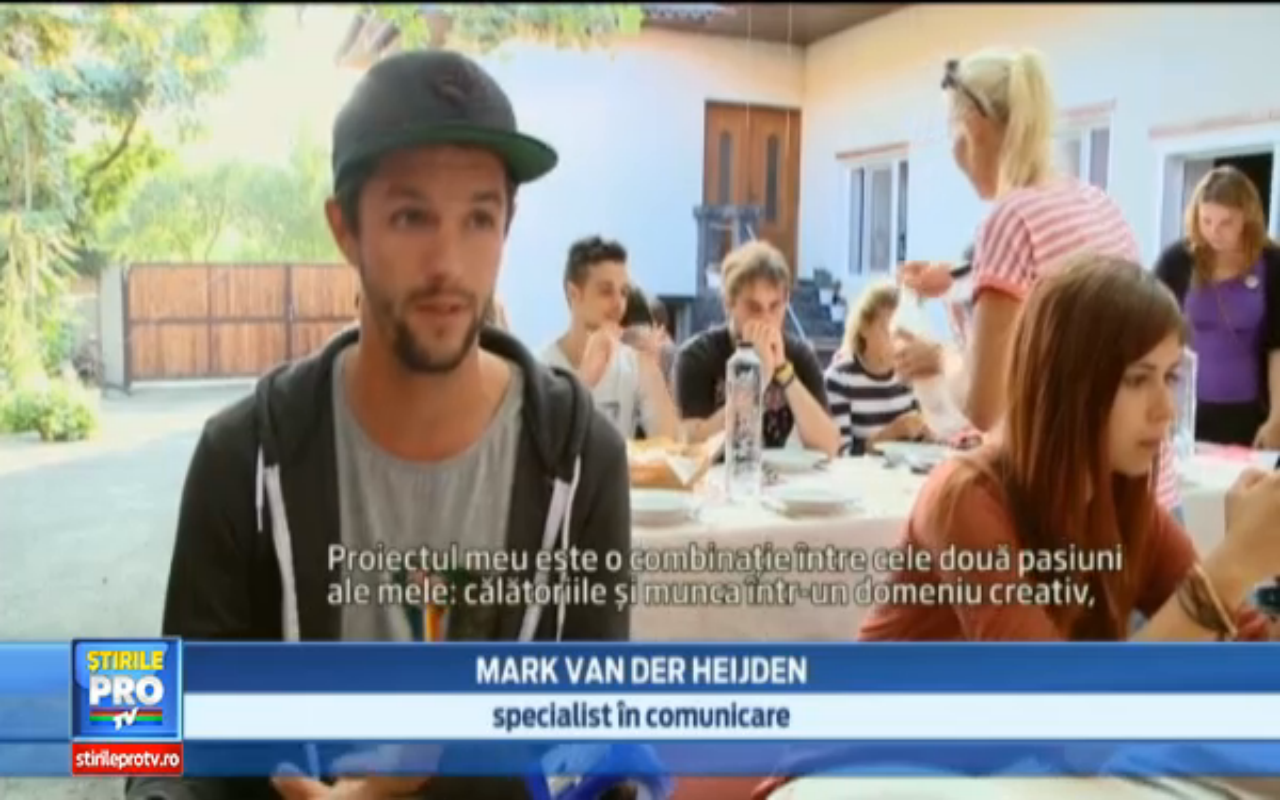 In the weekend we had some free time and we decided to visit Bran Castle. Also known as 'Dracula's Castle'. At the highest point we could see the surroundings of the castle. We heard some electronic sounds trying to grab our attention. It sounded pretty good. The music came from some kind of festival next to the castle. We still had a few hours to kill (Dracula) so we followed the beats and made our way to the festival. It was an electronic festival with 36 hours of music and lots of djs. We came in and claimed the dance floor. The organisation liked us so much that they gave us 3 rounds of free Palinka! I still hear the MC shouting: "Dracula where are you?!". We danced our asses of and met up with some cool kids from the block.
At the end of the camp it was time for the grande finale. The teams had to present their ideas for the media, judges and the rest of the group. I remember that some groups had a lot of struggles the day before. I helped out where I could and cheered them up. I told them it's a cool thing that we are doing here and the best way to keep going is by staying positive and working together. Some of them worked until 5 o'clock in the morning. But all of them managed to give a kick-ass presentation. Great job guys!
I'm very proud of how the whole group transformed during these weeks. We all gained more knowledge, created international friendships, had loads of fun and worked our asses off. We also had a lot of Kürtőskalács; probably the most delicious thing you can eat in Romania. It's fresh bread, baked in front of your nose. The smell is irresistible and you can choose to add different flavours like coconut and chocolate but my recommendation is cinnamon.
Professor Florin and the rest of the crew; you guys did an amazing job with this first edition of #LeoAdcamp. I will write down my thoughts and feedback about the camp so that the next edition will be even better. Congratulations with your diplomas, all the best to all of you and see you next year!